I may not be posting my nails, but I am most certainly not going to abandon you guys.
I have some awesome news and exciting tips for you today.
One of the most coveted nail polishes available to lacquer heads today comes from
Lynderella
:
Connect the Dots
. It's a gorgeous polish that goes well over every single thing it's layered with. Check out some of these examples:
Unfortunately, this beauty of a polish is
really
hard to come by, and may be harder now that she has closed shop for a while and made her blog private. Sucks I know.
Luckily, there are opportunities out there to get dupes and polishes that are really close. I just ordered two of these from
All That Glitters
, an Etsy shop run by Kirsten. She has two glitter polishes that are similar to
Connect the Dots
. For the black, she has
Spotty Dottie Dark
.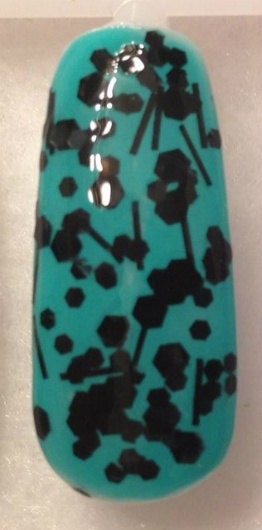 For the white, she has
Spotty Dottie Light
.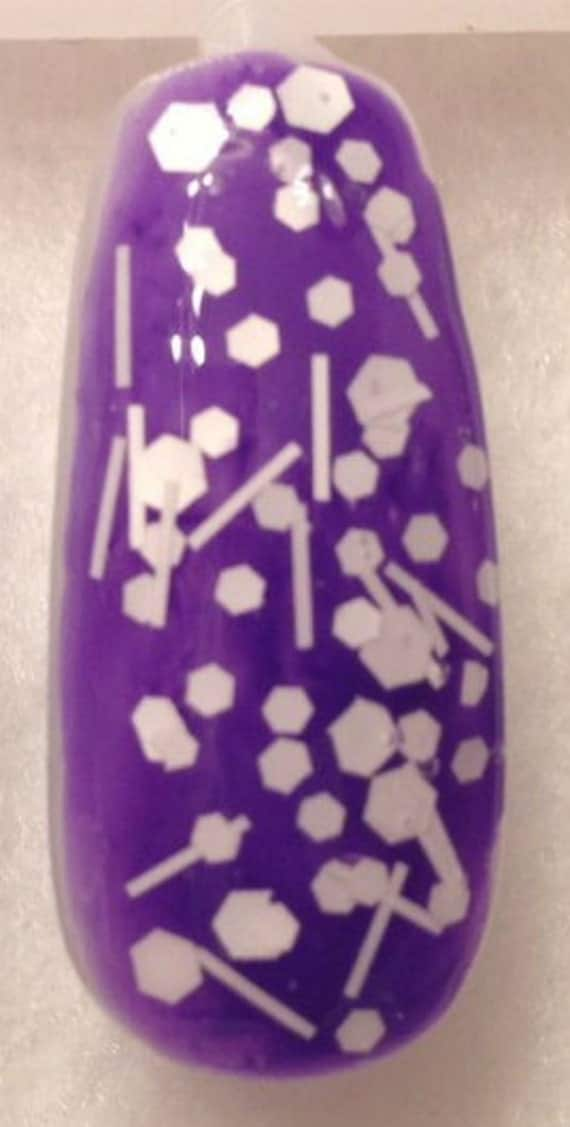 I just ordered one of each, so I have no idea how the consistency and application is, but those beautiful solid glitters make me so happy.
There has also been another move on
Connect the Dots
from
Ninja Polish
. They sell polish from a polish creator called Cover Band Lacquers. Their almost perfect dupe is called
Sticks n' Stones
and is currently sold out. You'll notice though that there is a message to buyers near the bottom that reads:
Sticks 'n Stones is not a limited edition product. The creator is working furiously to make us more stock. We expect a lot of stock again within 2-4 weeks.
The Spotty Dottie's go for $8.00, and Sticks n' Stones goes for $9.00. While Lynn is clearly unhappy about theses polishes popping up, you'll be happy to know that you have access to similar polishes.